ONE OF THE MOST DANGEROUS HIGHWAYS IN CALIFORNIA
Although most folks would like to avoid it, traversing the Santa Cruz Mountains on "Highway 17" is a necessary hazard to access the jobs available in the Silicon Valley and into the Bay Area.  State Route 17 now carries over 63,000 commuters every day. 
Unfortunately, it is also considered to be one of the most deadliest highways in California.
17's combination of narrow shoulders, dense traffic, sharp turns, blind curves, and sudden changes in traffic speeds have led to driving conditions that result in a number of collisions and fatalities, leading to its dangerous reputation.  The highway is even more treacherous in the winter months, due to the combination of wet roadways and drivers' failure to slow down for the slippery conditions.  
The number of traffic crashes on Highway 17 has skyrocketed in recent years.  There were 664 traffic accidents on SR 17 in 2015.   That number skyrocketed to nearly a thousand per year in 2017, with 2019 lined up to be the worst year to date. The CHP has attributed this staggering increase to the rise of inattentive drivers on their cellphones.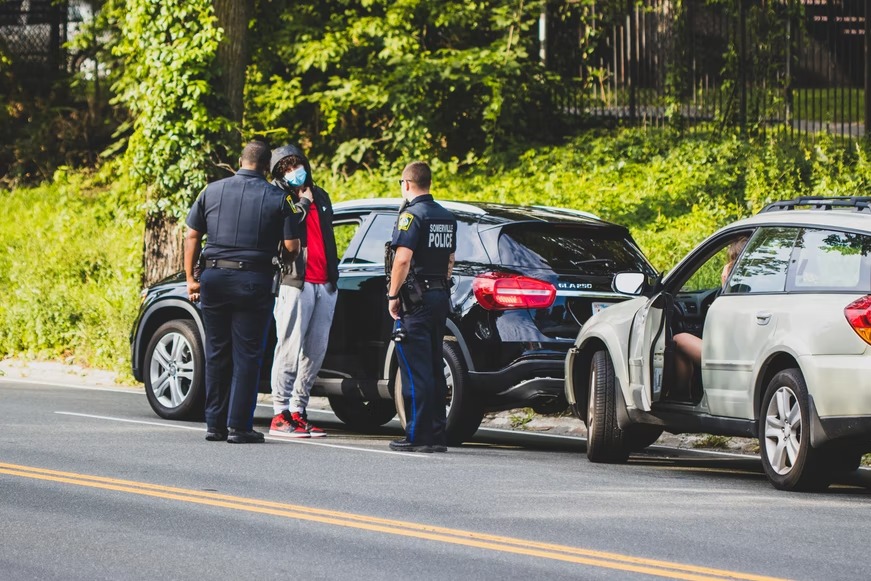 The attorneys at SS&F have won hundreds of Highway 17 accident settlements for our clients
For over thirty years the lawyers at SS&F have been representing victims injured because of careless drivers commuting Highway 17.  Our lawyers have worked on hundreds of motor vehicle accidents that have occurred on Highway 17 over the past three decades.  Our firm has litigated multi-vehicle accidents, fatalities, accidents involving big rigs, and accidents involving distracted drivers.  Our experience with Highway 17 includes the following types of accidents:
Major rear end accidents due to driver inattentiveness, excessive speed and tailgating;
Vehicles that have crossed the medium barrier;
Major truck accidents involving big rigs that travel Highway 17 at unsafe speeds; and,
Cases involving debris on the roadway due to motorists' failure to secure items/loads to their vehicle/truck.
The lawyers at SS&F have had hundreds of successful settlements and trial verdicts involving Highway 17 accidents. The firm's settlements and verdicts from Highway 17 accidents totals over 20 million dollars over the past thirty years. 
Some notable SS&F successes include:
Confidential settlement involving the driver of truck who was killed when his brakes failed. The driver was forced to turn his truck into an embarkment before hitting stopped traffic ahead of him at the fishhook. The driver was killed when his truck overturned after hitting the embarkment. Case settled for a confidential amount against the truck repair shop that failed to properly maintain the truck's brakes.
Six figure settlement for a Highway 17 commuter who was injured after striking computer equipment that was strewn across Highway 17. The unsecured equipment had flown out of the back of a vehicle that was taking it from Scotts Valley to San Jose.
Large settlement for a case involving a four car collision on the Glenwood Drive curve portion of Highway 17. Multiple vehicles were traveling at an unsafe speed given the wet conditions during a severe storm. The injured party was struck multiple times by vehicles that were unable to stop their cars in time to avoid a collision.
We work closely with a team of experts that include, accident reconstructionists, human factors experts, and traffic engineers who are well versed with the intricacies of the dangers posed to motorists traveling SR 17.
Together we can make Highway 17 safer
There are many individuals and groups working together to push for safety upgrades on Highway 17. The "Safe on 17 Task Force" has been trying to come up with solutions for nearly two decades. The CHP has been deploying more officers on Highway 17 in recent years. The State of California has spent almost $250 million dollars in the last fifteen years on various Highway 17 improvements, including medium barriers, wider shoulders, anti-skid pavement, and flashing warning signs.
We at SS&F urge all drivers traveling over Highway 17, whether you be a commuter, vacationer, or occasional user, to slow down and abide by all traffic safety rules. We believe that if everyone would stay off their phones and drive within the speed limit, the number of injuries and fatalities on Highway 17 could be dramatically reduced.
ARE YOU ELIGIBLE FOR COMPENSATION?
If you have suffered an injury in an accident or other type of traumatic event, you may be eligible to receive compensation for the damages you have endured. Liable parties may be required to compensate victims for medical expenses, loss of income, or earning potential, and pain and suffering.
Please call our Santa Cruz personal injury law firm at 

(831) 457-1700

 or submit the FREE CASE EVALUATION form on this page if you have been injured due to the negligence of another.
There is no charge until we win your case.