Santa Cruz Personal Injury Attorney
David Fulton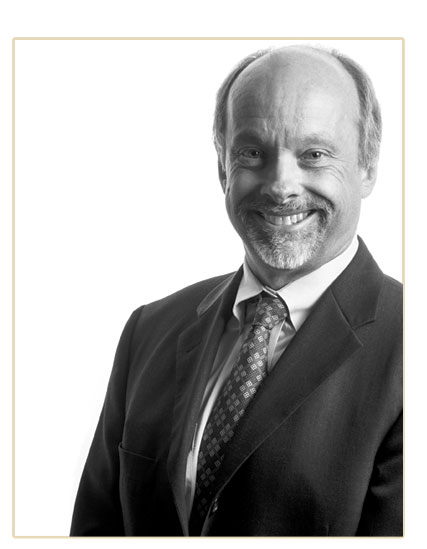 For the last twenty years, David Fulton has been representing accident victims in disputes with insurance companies. He is a passionate advocate for those who have been injured through another person's negligence or carelessness and has successfully tried and settled hundreds of cases ranging from automobile accident victims to clients whose injuries have included quadriplegia and head trauma.
Most of Mr. Fulton's cases come through referrals from other attorneys. Mr. Fulton's peers place their confidence in him to get the best possible results in the most severe and complicated personal injury cases.
"
Without hesitation I give David Fulton the highest recommendation for helping reconcile a negotiation between three health care providers and myself over some third party insurance money after a traumatic accident left me debilitated for a year. He swiftly and deftly settled in one week what I had been struggling to do, under duress, for several months. He is a high caliber professional who in the spirit of the law and human compassion, helped me get a fair settlement so I could focus on my physical recovery.
Ultimately he took the stress out of a daunting situation when no other lawyer was willing to take on my case.
I give much praise and thanks to David and his firm. –
Yelp Review
, Russell S., Aptos, CA
Member
Association of Trial Lawyers of America
Consumer Attorneys of California
Santa Cruz Trial Lawyers Association
State Bar of California
Positions held in Santa Cruz
Judicial Arbitrator, Santa Cruz County Superior Court
Mediator, Santa Cruz County Superior Court
Judge Pro Tem, Superior Court of Santa Cruz County
Past president, 1999-2000, Santa Cruz Trial Lawyers Association
Guest lecturer – University of California at Santa Cruz paralegal program, Cabrillo College business law courses
Awards
Voted "Best Lawyer" in Santa Cruz by readers of Good Times – 1998
Extracurricular activities
Board member, 1997-1998, Campus Kids Connection
Past president, 1998-1999, Big Brothers/Big Sisters of Santa Cruz County
Board member, 1997-1998, After School Day Care
Coach, Santa Cruz County of Education Mock Trial Teams
Past President, 2005-2006, Mid-county Pony Baseball League
Get a Free Case Review
Please call our Santa Cruz personal injury law firm at (831) 457-1700 or submit the form below for a free case review if you have been injured due to the negligence of another.
There is no charge until we win your case.