LOCATED IN SANTA CRUZ BUT SERVING THE STATE OF CALIFORNIA
TIME SENSITIVE: California Statute of Limitations Extended for Child Sexual Abuse Until January 2023
Until January 1, 2023, anyone of ANY AGE can file their lawsuit for child sexual abuse in California!
In October 2019, California Governor Gavin Newsom extended the statute of limitations for child sexual abuse cases. From January 2020 through January 2023, victims of ALL AGES may bring their perpetrator to justice, and file lawsuits. From January 2023 forward, victims have until they're 40 years old, or within 5 years of discovery of the abuse. The former statute extended only until the age of 26 or from 3 years upon discovery.
Time is running out! Let us help you.
WE'RE CALIFORNIA'S LEGAL EXPERTS IN CHILD SEXUAL ABUSE VICTIM REPRESENTATION
For more than 30 years, the attorneys at Scruggs, Spini & Fulton in Santa Cruz, California have assisted hundreds of survivors of childhood sexual abuse in holding their perpetrators accountable. In the mid 1980s, when child molestation was still very much a cultural "secret," we began representing adult survivors who were brave enough to come forward to tell their stories of incest, molestation and the horrific, traumatic consequences of child sexual abuse.
The attorneys at SS&F have successfully represented clients of all ages in cases involving incest, pedophilia, sexual predators, sexual assault and battery, and sexual abuse by both strangers and those most trusted by their victims, including priests, pastors, ministers, teachers, day care workers, and leaders of various youth organizations.
We have also assisted survivors in recovering damages from the entities who employ or allow these perpetrators to commit child sex abuse. These entities have included churches, schools, day care centers, and youth organizations.
PLEASE NOTE: While we are recognized nationally as experts in the field of child sexual abuse, we are very sorry to state that we cannot take on clients outside the state of California. Please see the resources below where you can find help in your state.
A Bay Area School District was held responsible for the grooming of an 8th grade student and subsequent molestation outside of school by her teacher. Ultimately, the abuse was reported to authorities, the teacher is serving prison time, and the school district was held accountable for failing to protect its student. See more child sexual abuse success stories »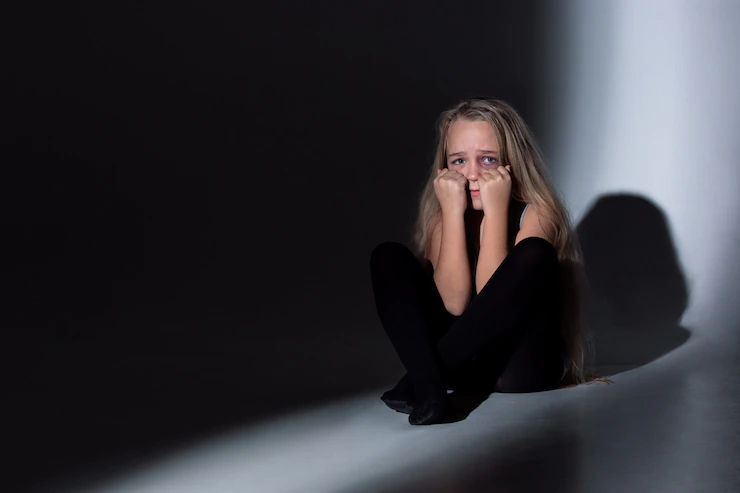 We've Achieved National Recognition as Child Sexual Abuse Attorneys
Dana Scruggs, was part of a small group of California attorneys who worked to encourage the California Legislature to extend the statute of limitations so that adult survivors could sue their perpetrators and collect the damages they needed to obtain appropriate therapy and counseling.
Mr. Scruggs has also been nationally recognized and recommended as a legal resource by publications such as "The Courage to Heal–A Guide for Women Survivors of Child Sexual Abuse" and "Shifting the Burden of Truth—Suing Child Sexual Abusers, a Legal Guide for Survivors and Their Supporters."
Together We Say 'No More!'
We have been privileged to assist hundreds of victims of child sexual abuse in Santa Cruz and beyond in a variety of ways, including referrals to appropriate health care providers, law enforcement agencies, other reporting agencies, and by investigating and gathering evidence so that survivors' claims could be prosecuted against the perpetrators.
While awareness of the magnitude of the problem of childhood sexual abuse is still not universally accepted, we are extremely proud to have played a role in the process of raising consciousness about the issue, and extremely honored to have represented many brave girls, boys, women and men who were courageous and able enough to stand up to their perpetrators in a court of law and declare – No more!
Child Sexual Abuse Web Resources for California and Beyond
RAINN
They claim to be the largest anti-sexual violence organization in the United States.
Survivors Healing Center
A non-profit organization providing education, information, referrals, high quality services and support to survivors of childhood sexual abuse and to their supporters. Located in Santa Cruz, California.
Megan's Law
California Department of Justice's Internet web site, which lists designated registered sex offenders in California.
Kidpower
Library of safety and self defense articles
California Victim Compensation and Government Claims Board
Information on victim compensation, including eligibility requirements, covered crimes, and specifics on how to file a claim.
Klaas Kids Foundation
Provides information on sex offenders including Internet access to maps showing the location of registered sex offenders in California.
Office of the Attorney General, State of California, Department of Justice
Get information here on protecting yourself and your family from child molesters, as well as information on registered sex offenders.
Newsom signs bill expanding opportunity to bring child sexual abuse perpetrators to justice!
California Governor Gavin Newsom raises age to bring civil suits against child abuse perpetrators to 40, or 5 years upon discovery of abuse. Until January 2023, all victims may bring lawsuits regardless of age
ARE YOU ELIGIBLE FOR COMPENSATION?
If you have suffered an injury in an accident or other type of traumatic event, you may be eligible to receive compensation for the damages you have endured. Liable parties may be required to compensate victims for medical expenses, loss of income, or earning potential, and pain and suffering.
Please call our Santa Cruz personal injury law firm at 

(831) 457-1700

 or submit the FREE CASE EVALUATION form on this page if you have been injured due to the negligence of another.
There is no charge until we win your case.